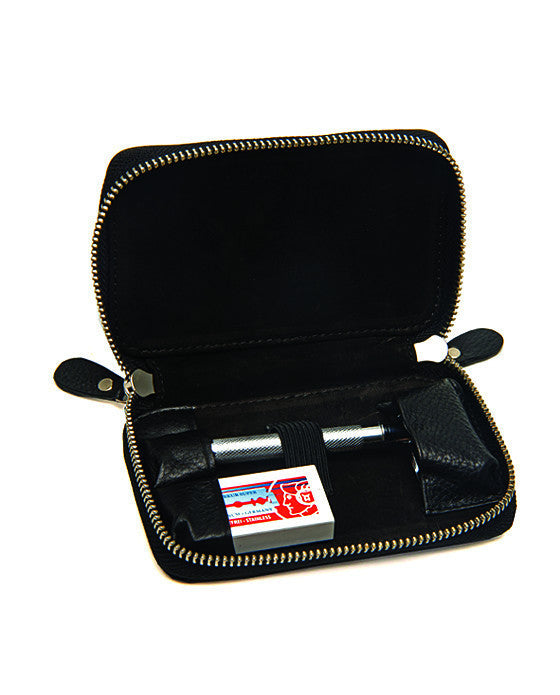 Pure Badger Black Pebble Leather DE Safety Razor Case, With Nubuck Lining
Description:
The Universal Black Pebble Leather Case by Pure Badger is the perfect travel companion for those who wish to bring their high-end razor and replacement blades along for the trip. This razor case contains Nubuck lining and fits all razor models with additional room for a pack of blades. An essential for the stylish and traveling gentleman who wants to keep his razors looking just as good as he does makes this essential irresistible product.
Key Features:
Fits almost any double-edge safety razor, as well as one pack of replacement blades.
Compact and Easy to handle.
Attractive 

Nubuck lining.

Ideal for travel.
Suited for razor up to 4.5" in length.