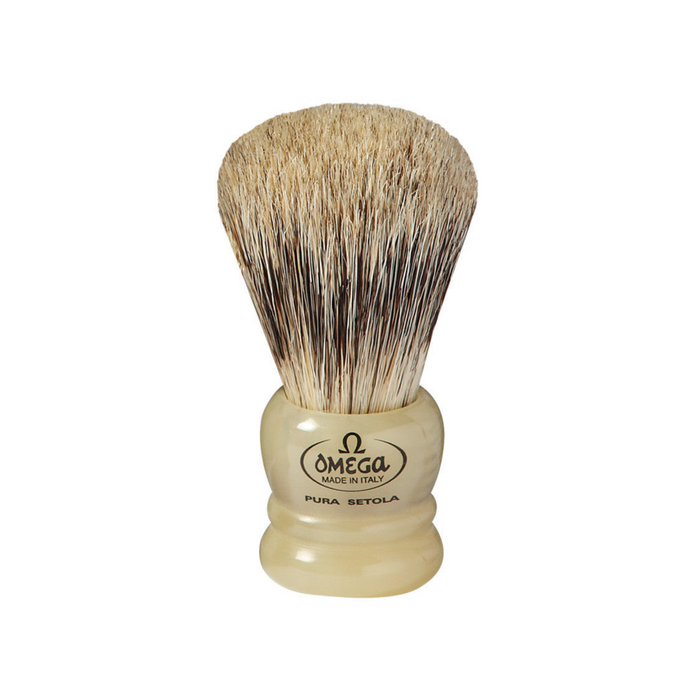 Omega Bristle Mix (Boar Bristle & Badger) Shaving Brush, Resin Handle
Description:
This excellent product bears a deliciously creamy finish for the brand held to the highest standards. Badger bristles are known for their gentle composition, while boar bristles are flexible enough to create the ideal lather. This combination creates a match made in heaven for a clean shave. 
Key Features:
Traditional shaving brush.
Mix Boar bristle and Badger bristle knot.
Durable and lightweight.
Comfortable to hold, generates a rich lather.
Beautiful handle with a cream finish. 
The bristles lift the hair off the face, allowing the razor to get much closer to the skin for an unbeatably smooth finish.
It helps to gently exfoliate your skin.
Ideal for both hard and soft soaps.
Ideal for those who prefer stiffer bristles with gentle composition.
Height-76mm, Loft-50mm, Knot-20mm.
Omega brushes are handcrafted in Italy.