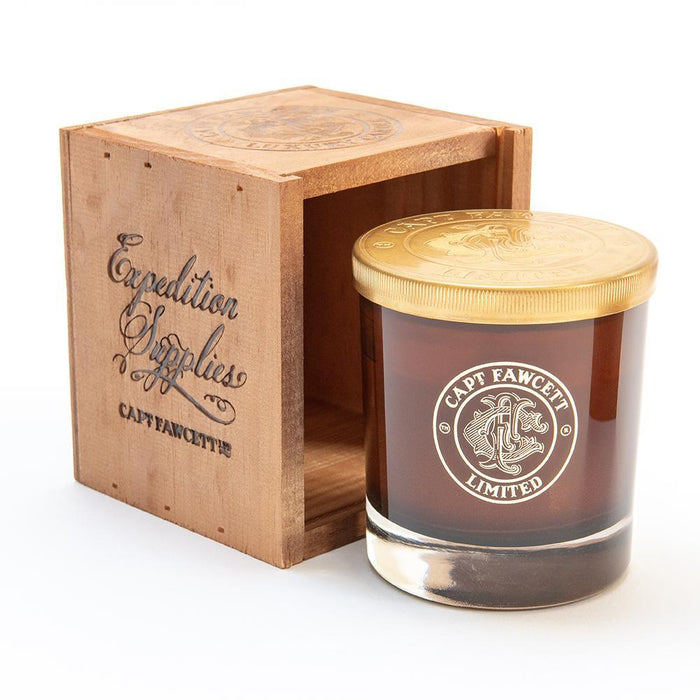 Be prepared to be swept away into the deep, enchanting smoky nights of the Far East, the textures and sounds of temples alighting all your senses. Fawcett's luxurious Natural Soy candle has been poured into his favourite amber whisky glass adorned with his rather fine monogram glinting in gold and finished with the highest quality cotton wick. The cotton wick provides a more natural fragrance and noticeable glow when the candle is lit, and helps your candle burn longer, therefore preventing waste in order for you to enjoy your candle for longer.
'et lux in tenebris lucet'
Your candle comes to you sealed with Captain Fawcett's hand-crafted brass and cork cap to ensure the scent is kept at it™s desired concentration, it is said that it becomes a rather handy heat resistant platform to sit your lit candle upon.
Huzzah...
Burn time: 45 hours (approximately)
Scent notes
Top " Smokey Saffron, Plum & Fig Blossom
Middle " Leather & Rich Muguet
Base " Oud, Amber, Tonka, Musk & Vanilla.
220g "® 7.76oz