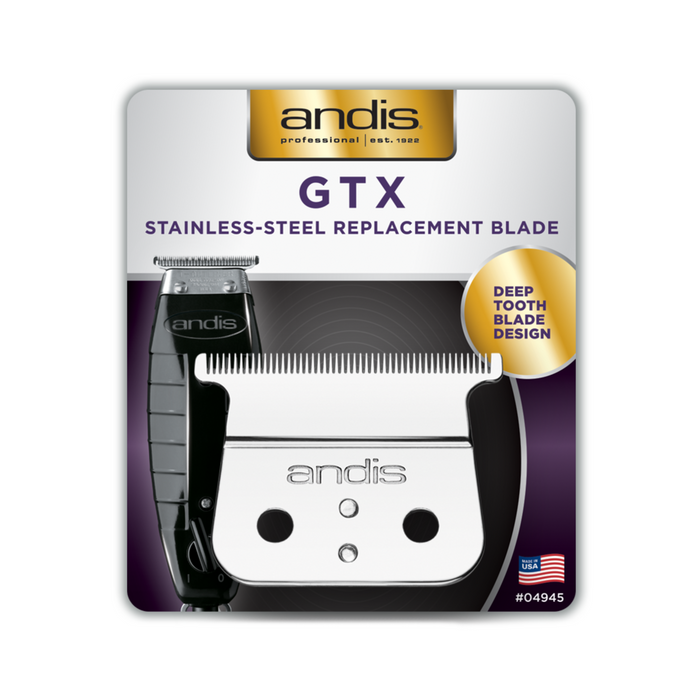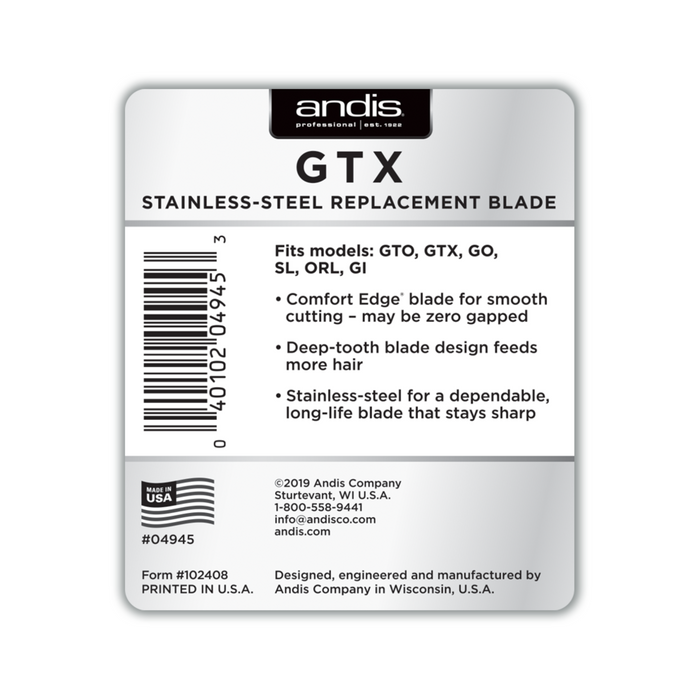 ANDIS STAINLESS STEEL T-Outliner Deep Tooth Replacement Blade
Product Features:
Improved hair feed on GTO, GTX, and GO model trimmers.

Stainless-steel for a dependable, long-life blade that stays sharp, resists corrosion and rust.

Close-cutting, deep tooth T-blade is ideal for light fading, outlining and trimming.

Original replacement for GTO, GTX and GO trimmers.