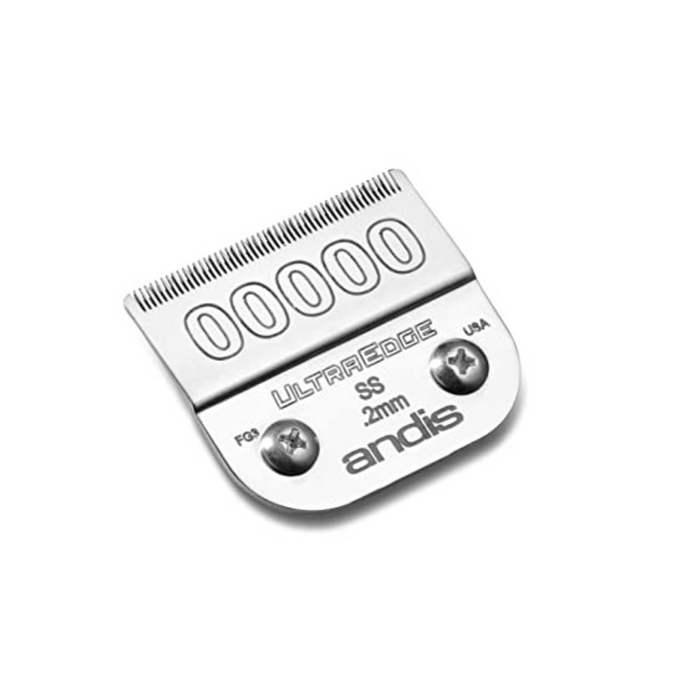 ANDIS Size 00000 - Fade Blade Extremely Close Cutting - 1/125" - .2 mm
UltraEdge #00000 Blade Set. Chrome plated, carbon-edged blade set for Andis detachable blade clipper.


Features:
Leaves hair: 1/125 inch/0.2mm
Used for bald fading and high and tight styles.
Can also be used with other brands of detachable type clippers.